Custom Country Furniture
The finishing touches to an interior will certainly add to the overall theme. Antique furniture, in our opinion, is the way to go. But so often that perfect sized piece simply cannot be found.
We have worked with numerous clients to create "Newtiques"----using vintage material and components coupled with contemporary construction techniques to have "the look and feel" without the worry and cost.
If you have an idea in mind, send us a photo and some measurements. We generally custom build and do not have an inventory created ahead.
Call 860-885-9589 or email us for more information.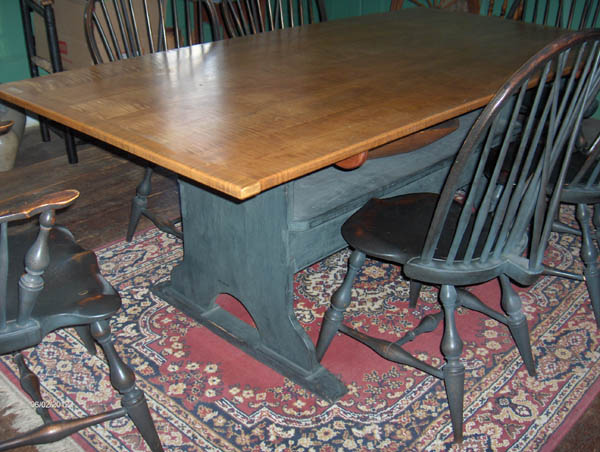 Reproduction Sign- Lebanon Center & Green - $145
Reproduction Sign- Alden Tavern - 19" x 29" $185
Norwich Tavern- Reproduction Sign- 19" x 29" - SOLD